What does time management have to do with... multi-flavored pies? [#25]
Any way you slice it, you only have 24 hours per day – so make them count.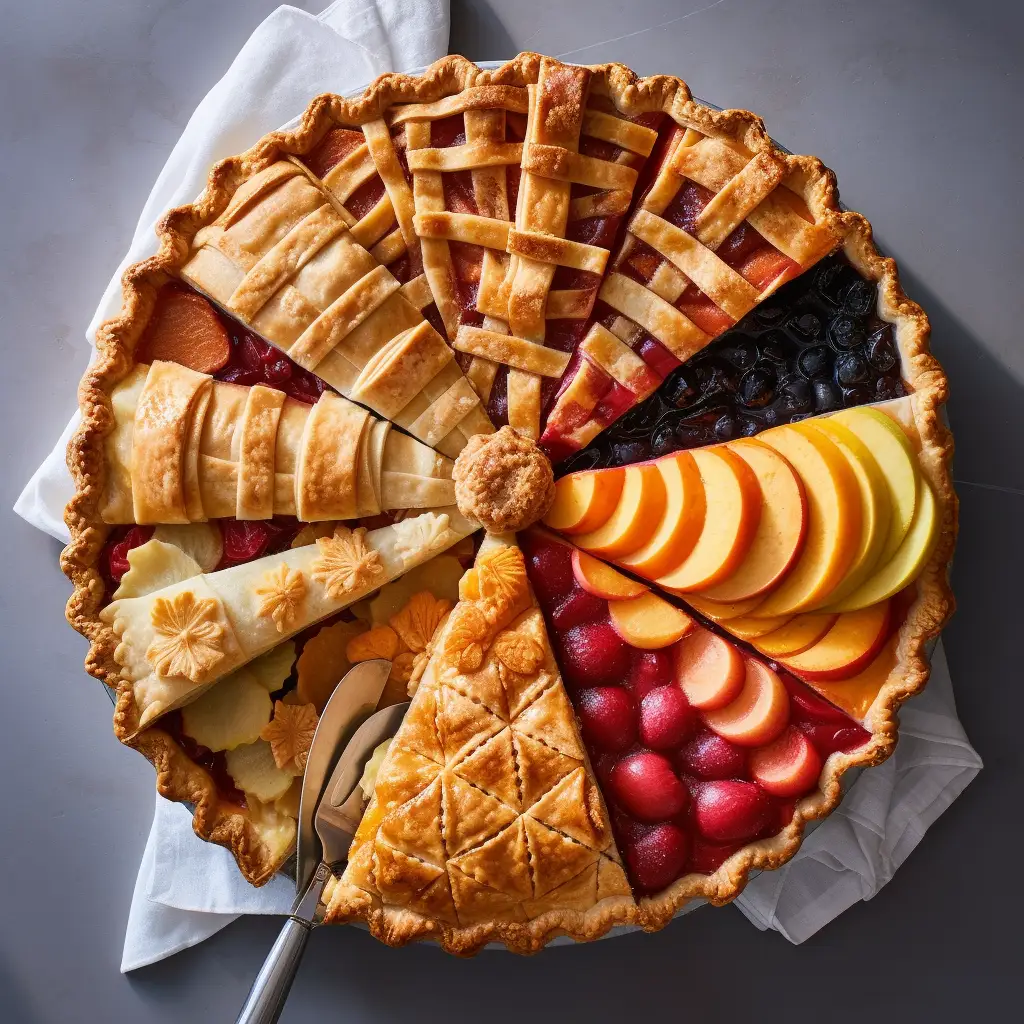 The most valuable resource in the world is time.
I want you to think of time as a multi-flavored pie. There are many different slices (apple, peach, blackberry, blueberry, etc.) that depend on how you spend your time. The more time you spend on an activity, the bigger that pie slice is. And a fully-filled multi-flavored pie represents 24 hours.
Let's look at a few different pie slices for the average person, by using an Our World in Data report:
Blueberry pie (sleep) – this pie slice clocks in at about 8.5 hours / day, which means it's quite large and forms a significant percentage of the pie already.
Pumpkin pie (work / school) – this pie slice is also quite large, and probably is about 6 hours / day, when you adjust for weekends.
Peach pie (transportation / personal care) – 2 hours / day seems reasonable if you have an average commute.
Apple pie (eating / drinking) – 1.5 hours / day seems like a reasonable estimation according to the Our World in Data report.
So let's look at our multi-flavored pie:
---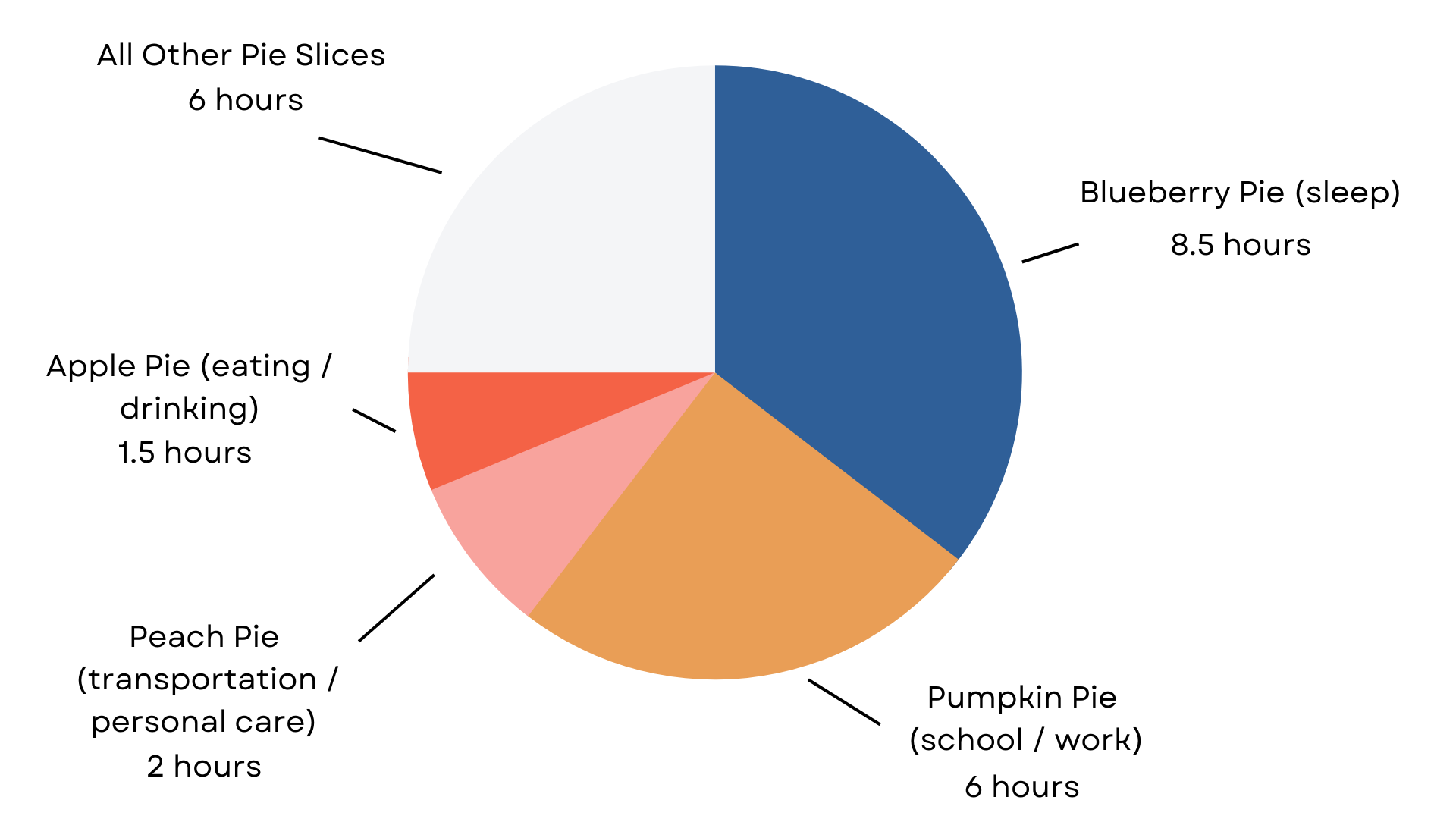 ---
There are a few things you should notice already:
You have to eat exactly one multi-flavored pie per day. Everyone on Earth gets 24 hours in a day, whether they like it or not.
Once you add up the blueberry, pumpkin, peach, and apple pie slices, you're already at 18 hours, which only leaves 6 hours for the rest of the pie slices.
So if you spend about 18 hours / day doing (mostly) necessary life things, you only have 6 hours / day left to do other stuff!
Obviously, your pie slices won't look exactly like the average person's. For example, you may spend more time eating and less time on personal care. But it's pretty likely that your blueberry, pumpkin, peach, and apple pie slices will add up to 18 hours.
So you have 6 hours / day left. What are you gonna do with those hours? Will you spend them on...
Blackberry pie (entertainment: playing video games, posting on social media, watching TikTok / YouTube / Netflix, etc.)
Key lime pie (outdoor activities: recreational sports, hiking, walking, swimming, exercising, etc.)
Lemon meringue pie (learning/personal development: reading non-fiction books, attending seminars/workshops, taking online courses, etc.)
Peanut butter pie (volunteering/community service: helping at a local food bank, participating in charity runs, volunteering at an animal shelter, etc.)
Strawberry rhubarb pie (socializing/spending time with others: attending parties, going on outings with friends, organizing gatherings, etc.)
Banana cream pie (creative expression: writing poetry, composing music, choreographing dances, etc.)
Sweet potato pie (indoor activities: playing board games, solving puzzles, cooking/baking, practicing meditation, etc.)
---
Here are some questions you should ask yourself:
What activities fill up your 6 hours / day?
How much time do you want to spend on these activities?
How much time are you actually spending on these activities?
I made a quick exercise on a Google Sheet that can help you answer these questions. I hope you find it useful!
So here's the question you should think about today:
Am I really spending my 6 hours / day how I want to? How can I change my pie slices so they align with my priorities?
Have a great week!